About the Author and Illustrator:
---
Abraham Schroeder is an artist, designer, and writer currently living in Petaluma, California, with his family, after residing in a dozen other places, including Alaska, Massachusetts, and Japan. He is also the author of The Gentleman Bat (Ripple Grove Press, 2014).
Micah Monkey is a primate, animator, and illustrator living in Los Angeles with his woman and two offspring. He likes pizza and ice cream, and has seen every movie ever made. He got his name from climbing trees, bridges, and buildings, which children should never do.
---
Links to other projects and artwork by Abraham and Micah:
Animation, design, and illustration, including some of Micah's other children's books.
Abraham's Facebook Author Page can be found here:
---
Abraham's first children's book, The Gentleman Bat, illustrated by Piotr Parda,
was published by Ripple Grove Press, October 1, 2014.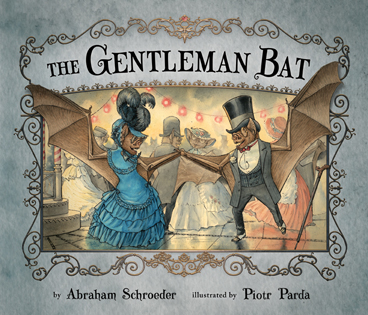 ---
Caution! Some artwork may be disturbing or grown-up, and may not be appropriate for all viewers or all ages!
---